Onlangs werden Arno Montfrooij en zijn bemanning door Stolt-Nielsen verblijd met de prijs van 'Ship of the year 2018'! Om in aanmerking te komen voor deze prijs wordt gekeken naar o.a. orde en netheid aan boord, onderhoud van het schip, klantvriendelijkheid t.o.v. ladingcontroleurs, steigeroperators enz.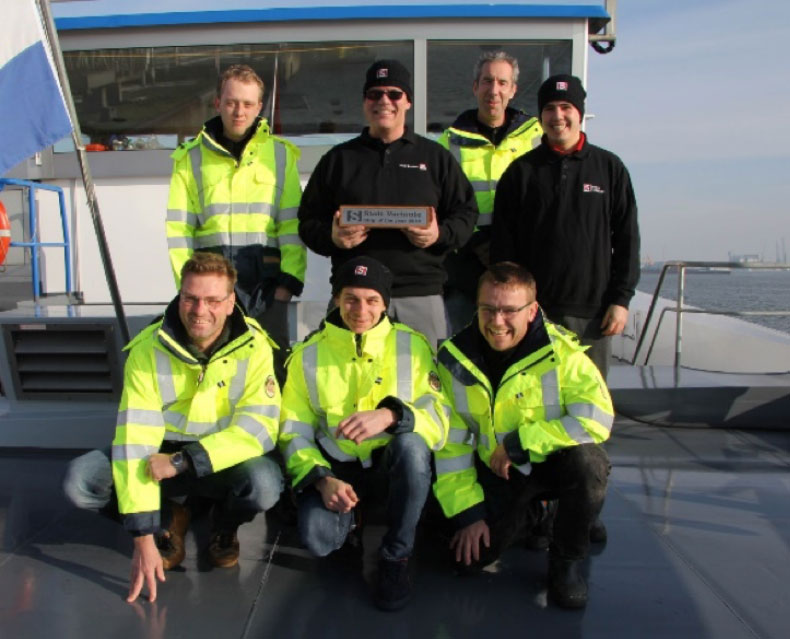 Naast een zeer mooi bedrag in cadeaubonnen ontving men nieuwe veiligheidsjassen, truien en polo's. Verder schonk Stolt-Nielsen een mooie gravure van de titel in hardhout.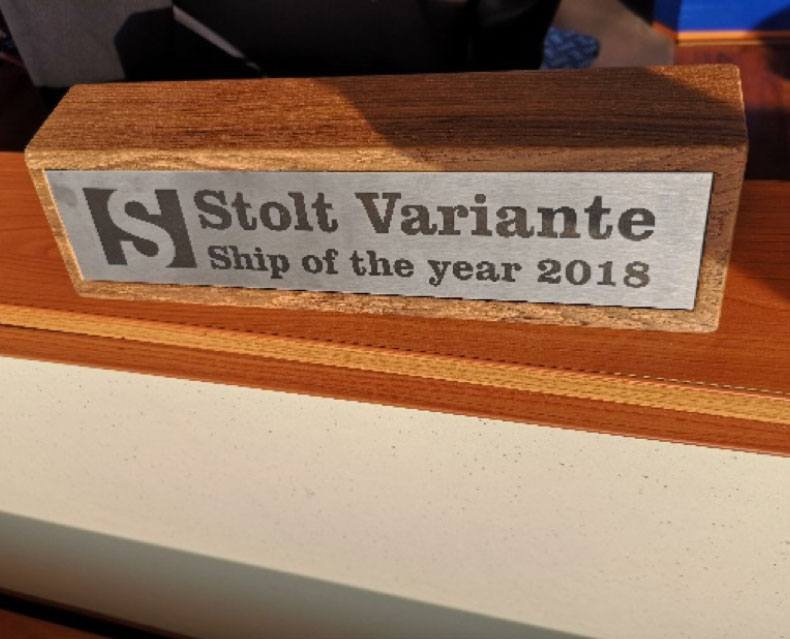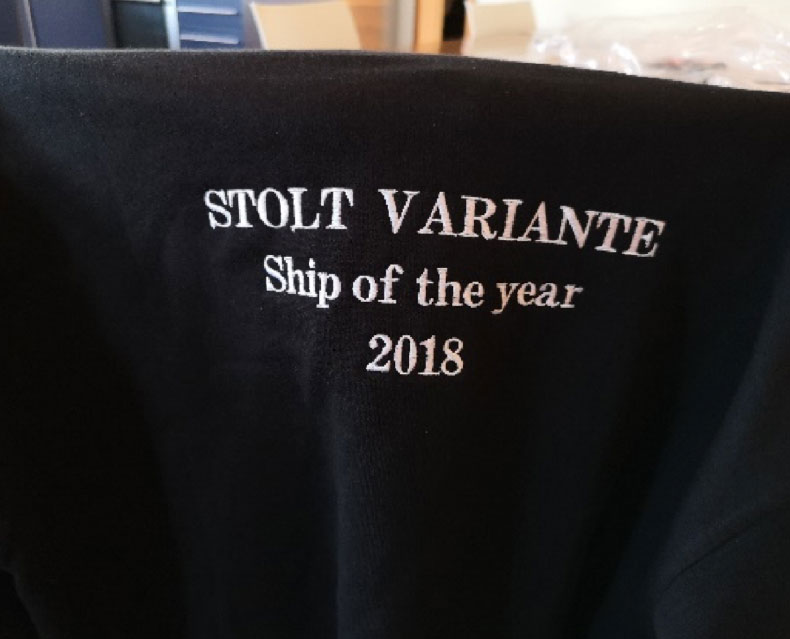 Wij van de Mercurius Shipping Group/ Merlux Maritime S.A. zijn heel trots op Arno Montfrooij en de voltallige bemanning van het Mts Stolt Variante. Een mooie waardering voor een consistente goede en veilige performance!
"Een grote erkenning, het bewijs dat de uitgezette lijnen goed zijn en ook nog eens goed uitgevoerd worden", reageert Arno Montfrooij. "De goede organisatie van Merlux Maritime en de ondersteuning van de Mercurius Schipping Group zijn zeker van belang geweest voor het behalen van de titel 'Ship of the year 2018' bij Stolt Nielsen!"